We kicked off an exciting week here in CIT with an introduction and discussion in to the world of entrepreneurship.  There's no better place for it with the groups meeting and a variety of innovative entrepreneurs at various stages throughout the day than the Rubicon Centre, even banging in to a few while on the campus tour!!!
The groups listened to an overview of the necessary components in starting a business, factors that where then brought to life by one of the New Frontiers entrepreneurs, Paul Shannon, telling his story and showcasing his business idea, the fact that it was game based and motion sensitive added a bit of fun to the demonstration.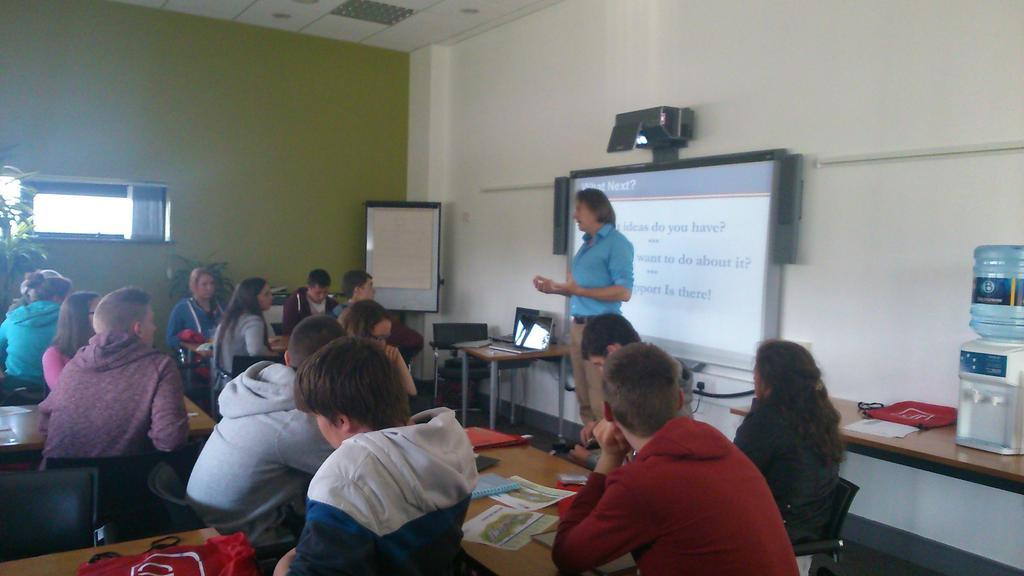 With many more entrepreneurial stories throughout the week it is going to be hard to not get in to the entrepreneurial spirit.